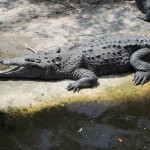 There are plenty of "kid friendly" activities here in St. Augustine. No matter what your budget is, you are sure to find something here for all age groups.
We think the Alligator Farm is a must-see for kids. You can actually feed the alligators here, and kids love that. My 23-year-old nephew and I love to feed them too, you can buy the food in a machine out on the bridge in the rookery for a quarter. You should also check out Zip the Zoo, located at the Alligator Farm.  They have a fantastic zip line that takes you over the alligators throughout the park.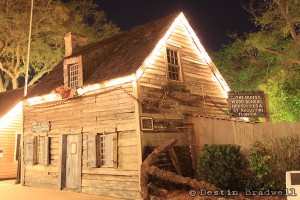 The Fountain of Youth is a fun and educational attraction here in St. Augustine. The grounds are absolutely beautiful and they have some phenomenal exhibits that appeal to both adults and children.  It is the home of some magnificent resident Peacocks that you can hand feed peanuts, I have fed many squirrels and Cardinals out of my hand there too. Food is available for a quarter.
 Another wonderful educational attraction is the Colonial Quarter.  Here you can travel back in time to different centuries in St. Augustine's history. You and your kids can climb 35 feet to the top of the watchtower for a birds eye view of the fort and the beautiful bay-front .  Or you can learn to lock, load and fire your 17th-Century replica musket with their military gunsmith.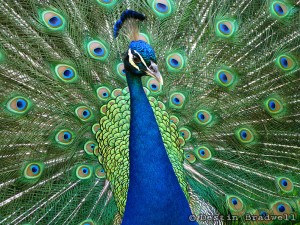 MarineLand is a must for the dolphin lover. Here your children can participate in a touch and feed program at a reasonable price.  See my review.
 On A rainy day you will find plenty of things to keep you busy as well. Check out the Pirates Museum or the Oldest Wooden School-House in historic downtown. if you find yourself in need of toys or games, Olde Towne Toys on King Street is the place to shop.
 We hope you and your family enjoy your stay. If you have a question you can  always "Ask a Local," we will answer your question the best we can within 24 hours.
Have fun!!!!