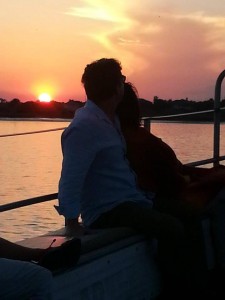 There is a saying in our house "Every Day is Valentine's Day!" Why? Why not. We don't really celebrate Valentine's Day, but we do a lot of fun & romantic things throughout the year. Whether you are a local or you're visiting, here are some suggestions for fun and romantic things to do in St. Augustine, Florida.
Everyone needs to experience a carriage ride in St. Augustine. But after you've done that, then what do you do? How about a horseback ride on the beach or a trail ride through the woods with the love of your life? More Info
How about a romantic picnic? If you're looking for a beautiful spot to picnic and watch the sunset, we've got a place for you. If you drive out on Vilano beach and round the corner to your right, you will have a perfect view of downtown and a magnificent sunset…Porpoise Point.  It's a very romantic spot and you're sure to see a few dolphins there too. Washington Oaks State Park is a gorgeous setting for a picnic as well. They have trails down to the water where you will find semi-private picnic tables at the water's edge. You can also grab a sandwich and take it over to the Mission church grounds. There you will find a few swings made especially for two with a water view. This is the perfect place to take a leisurely walk and enjoy the meticulously landscaped grounds. While you're there, look for the love tree and steal a kiss underneath it.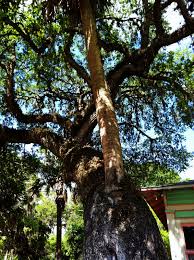 What is a Love tree you ask? It's two trees twisted tightly together and entwined forever. In St. Augustine, the love trees are usually a Palm tree and a mighty Oak. Legend has it ,that if you kiss underneath the love tree, you will be forever entwined. Other love trees can be found at the corner of Dumas & St. Francis, and the corner of Cordova & Orange Street. I say kiss under all of them.
If you're a silly romantic and young at heart, hitch a ride on the carousel on San Marco Avenue.
If you like to relax with the one you love, how about booking a couples massage at City Wellness. They have a cozy room for two where you can relax and be pampered side-by-side.
If you can't sit still and like to keep moving, how about climbing the lighthouse? When you reach the top, celebrate with a kiss or for that matter, why not just propose! It's a great place to ask, "will you marry me."
Want to sail away with the one you love? How about a sunset sail on the Schooner Freedom. Now that's romantic!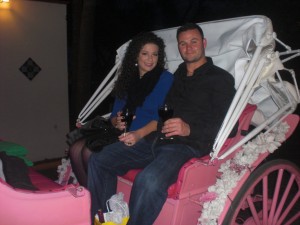 Do you like wine? San Sebastian Winery has daily wine tastings and an outdoor rooftop deck with fabulous views. The rooftop is open on weekends and has live music. It's a great spot to dance the night away while sharing some wine and cheese and some great conversation with the one who stole your heart.
If you're looking for a nice romantic tour of the town look no further than the Tasting Tours.
Step aboard an old-fashioned horse-drawn carriage and meander the historic streets on this private carriage tour.  Enjoy the beautiful scenery and intriguing history – as well as a bottle of delicious boutique wine to share on your tour.
Tour Includes:
45-50 minute horse drawn carriage ride through the beautiful historic streets of St. Augustine
One bottle of wine (red or white) to enjoy on the carriage ride
Two souvenir wine glasses
Scenery, history and YOU add the romance!
http://www.thetastingtours.com/tour-descriptions.html
How about chocolate? Whetstone chocolate factory on King Street offers tours and tastings of their fabulous and famous chocolate.
http://www.whetstonechocolates.com/chocolate-factory-tours.php
If you're looking to have romantic lunch or dinner my favorite spot for that is the Conch House, way up high in a tiki hut overlooking the water. They also have some great spots around the fire pit too. You can grab a romantic drink here also. If you go to the bar at the end of the dock and climb the spiral staircase you will find the most romantic spot to toast your partner.
Cap's on the Water has a cozy fire pit in their bar area. It is one of the most romantic & beautiful spots to dine in St. Augustine with water views and spectacular sunsets. Read review
Here are a few romantic restaurants we recommend: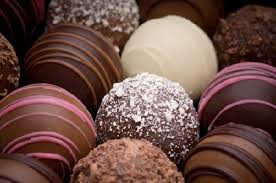 95 Cordova (904) 810-6810, www.casamonica.com/dining/dining.asp
Raintree Restaurant (904) 824-7211, www.raintreerestaurant.com
Conch House (904) 829-8646, www.conch-house.com/restaurant.html
Cap's on the Water (904) 824-8794, www.capsonthewater.com
As you can see , there is plenty of romance to be had in the nations oldest city. We also have some fantastic places to propose if that's why you came to town.
Try proposing at the top of the lighthouse, sailing on the Schooner freedom, underneath a love tree,  a carriage ride with a bottle of wine or in the cockpit of a biplane. Any of these great spots are sure to get you a YES!!!