Who are we? We are locals.
We love St. Augustine and all it has to offer. We love our history, our architecture, our cobblestone streets, and our beaches. We want to share our knowledge of what to see & do, where to eat & drink, where to stay & play and where to lay on the beach and listen to the waves crash in. We want you to love our city too.
The Locals Guide to Saint Augustine is a unique online travel guide.  It is written by locals who care enough to take the time to give advice to tourists so they may enjoy their stay and their experiences here. We want you to "Know What the Locals Know"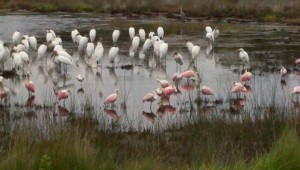 This site is not just a directory, it offers advice, reviews and unique insight into restaurants, attractions, hotels and events. It is updated daily. If you have not found the advice  you are looking for you can use our "Ask a Local" feature.  A local will answer your question the best that they can within 24 hours.
If you would like to contribute in any way or be a guest blogger, you can contact us at info@localsguidesa.com
We are thrilled to have the involvement of the local community.
Looking for a really great St Augustine painting contractor? Check out Hate to Paint Inc..