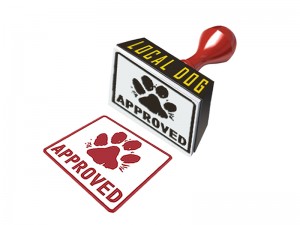 Saint Augustine is a very pet friendly city. Who doesn't love to bring their dog out on an excursion? We have put together a great section on restaurants, attractions, and hotels that are pet friendly. Whether you're traveling with a dog or a cat, we'll let you know where they will feel welcome. 
 Almost all of our beaches in St. Augustine are dog friendly, the exception being Anastasia State Park's Beach. The Park and campground is all pet friendly, however they don't allow dogs on the beach.  A word of caution, St. Augustine is home to a lot of oysters. They are extremely sharp and have cut many dog's paws. These oysters can cause serious infections, so we don't recommend dogs swimming in salt run or the inlet. If you're looking for a place for your dog to swim the beaches are a better choice. Please note that St. Augustine has a leash law and they do enforce it on the beaches and even in the water. If you're headed to the beach with your dog be sure to bring a source of shade and plenty of water. If you are in need of a bag to pick up after your dog you can usually find them at the beginning of the beach on-ramps.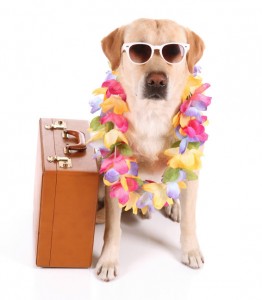 Dogs are also allowed on the grounds of the Fort in historic downtown, however they are not allowed inside the Fort. This is a great spot if you want to have a quick picnic or just sit and relax for a bit. If you are looking for another nice spot to have a picnic with your pup, the grounds of the St Augustine Lighthouse is another option.
On this page you will find other activities that are sure to keep your dog's tail waggin' and they are all 'Local Dog" approved.