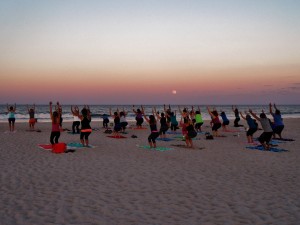 Are you looking to make a healthy lifestyle change? Whether you're visiting St. Augustine or  have lived here all your life, here's a few great ideas to make exercise fun.
Do you practice yoga regularly or are you looking to try it and don't know how to start? City Wellness offers some great classes for all levels including beginners. If you have never taken yoga before, they have an unlimited monthly package for $30.00 for your 1st month.  I actually started taking yoga with this package several years ago. My husband, my dad, and my stepmom have all done it too. It's a fantastic value. If you're more experienced with  yoga you can use the same package to try City Wellness' wide variety of classes. I guarantee you will love the teachers in the studio and you'll be hooked.
If you really want to connect with nature, they offer full moon yoga classes on the beach. What a fabulous experience this is.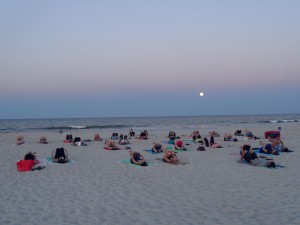 Full Moon Beach Yoga
Allyson Sunderman, DPT
Beach Yoga Classes
If you like Beach yoga, they offer private and semi private classes on the beach starting at $80 a session. They will meet you any place on the beach from Vilano Beach out to Crescent Beach.  Give them a call for more information and to schedule your yoga on the beach experience.
PINTS AND POSES YOGA CLASS:
COME FOR A STRETCH, NAMASTE FOR A BREW
Every Wednesday at 6pm at Ancient City Brewing
Local businesses, City Wellness and Ancient City Brewing, have teamed up to create a one of a kind yoga experience for the community.
Class is held every Wednesday at 6pm at Ancient City Brewing located at 3420 Agricultural Center Dr. in St. Augustine.  This class is mixed level, meaning, if you're a regular yogi or even if you've never taken yoga before, you will feel right at home.
 Right now, City Wellness and Ancient City Brewing are offering the class on a donation pay-what-you-can basis.  Suggested donation is $15.  Stick around after class for a discounted beer.
How about stand up paddle boarding to get a little exercise ? St. Augustine has plenty of places to rent stand up paddle boards for a day out on the water.  If you have no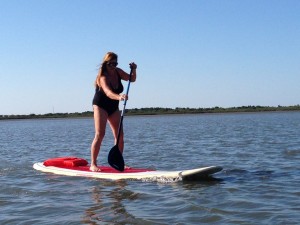 experience and are looking for some calm waters to try this great sport,  I recommend Anastasia Water Sports in  Anastasia State Park. You can rent boards here  on the calm waters of Salt Run.  They will also give you a few minutes of instruction before you head out on your own. Pit Surf Shop offers rentals and lessons as does Lets Go Stand Up. For info and rates, give them a call.
Anastasia Water Sports
(904) 460-9111
Lets Go Stand Up
904-540-6076
Looking for some other ways to get some healthy exercise?  Pit Surf Shop rents kayaks, skim boards, paddle boards, and surfboards.
If walking on the beach just  doesn't sound exciting enough, how about  taking a surf boarding lesson? Pit Surf Shop is the place to call.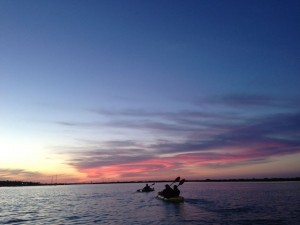 Pit Surf Shop
904-471-4700
 If you love to play sports check out some of the parks listed below.  If you're looking to play volleyball the St. Augustine Beach Pier has some great sand courts.
Ron Parker Park, 607 Old Beach Rd., St. Augustine, FL  32080
Picnic area, dog park, softball field, basketball court,  tennis and  paddle  tennis courts.
Treaty Park,  1595 Wildwood Dr., St. Augustine, FL  32086
Dog park, skate park, basketball courts, racquetball courts,  handicap accessible playscape, Picnic pavilions, tennis and paddle tennis, 2 multipurpose fields,  4 softball fields, jogging/walking trails.
Gyms and Health Clubs
YMCA on Anastasia Island
500 Pope Rd
St Augustine, FL
(904) 471-9622
1300 Duval St
St Augustine, FL
(904) 824-6770
Planet Fitness
 2477 U.S. 1, St Augustine, FL 32086
(904) 794-0559
Interested in walking or running? How about doing a 5K or 10K run or walk.
It's a fantastic fun filled day for all levels. The race is dog friendly and stroller friendly and supports a great cause.
September 19th, 2015 is the Endless Summer
  10K & 5K Run/walk
 presented by Don's Friends.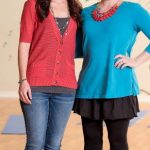 WOMEN-OWNED WELLNESS CENTER MOVING TO SEA GROVE City Wellness' Grand Re-opening August 2nd, Open House August 27th City Wellness, a local, women-owned yoga, spa, and wellness center, is moving to the critically-acclaimed Sea Grove on Anastasia Island. The Grand Re-opening of City Wellness is on August 2nd after closing the spa from July 28th and closing […]