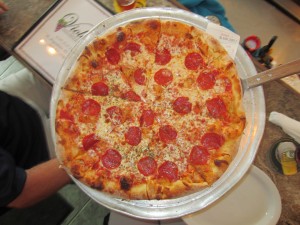 UPDATE  10/11/2014
We ordered a pizza for take out and it had a thin crust and it was fantastic! Even better than the old Napoli's pizza.
Viola's Pizza, Pasta and Seafood has opened in the old Napoli's Pizza location. Under new ownership and with a bit of remodeling they are open for business.  They have reversed the bar so it looks out towards the street now and have given it a face lift and comfortable stools with backs. If you're a local you know what we're talking about. The whole place has gotten a fresh coat of paint and new tables, chairs and décor. It looks good!
They have a lot of the old familiar favorites on the menu from Napoli along with a few new additions.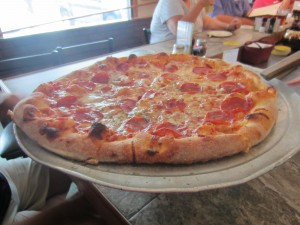 We stopped in for the grand opening to try a pizza. Napoli's was always one of my favorite pizza joints so I have been waiting patiently for the big day. The pie was good but it was definitely different than the Napoli pie. It has a much thicker chewier crust making the sauce and cheese taste less prominent. The owner mentioned they are working on keeping the thin crust of the past, so that may change once they have thrown their share of dough. As my grandmother from Naples said, "pizza dough has a mind of its own… you must learn to work with it, not against it." I never did learn how to throw dough.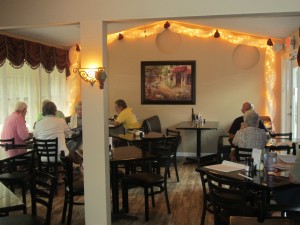 The couple sitting next to us ordered the Fried Calamari. They said it was fantastic and they loved that they also fried the banana peppers that came with it.
We stopped in early and saw plenty of familiar local faces there for Happy Hour. Happy Hour specials are $1.00 off draft beer and $1.50 off house wine.
If you have eaten here, please let us know what you think. we'll keep you posted on our next pie.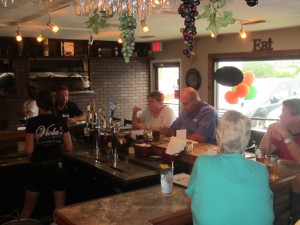 Located at:
6149 A1A South.
Saint Augustine, Florida 32080
904-471-2981