The Locals' Guide loves shopping local!  Saint Augustine has some of the best places to shop for unique and one of a kind gifts.
If you are shopping for men, women or kids, you don't have to fight the crowds at the malls, we have it all here.
Here is a list of some of Santa's favorite spots & some great gift ideas:
The gifts above are available at Retail Therapy out on the Island at  1017 A1A Beach Blvd. in the Publix Plaza. They have clothing,  jewelry, shoes & gifts.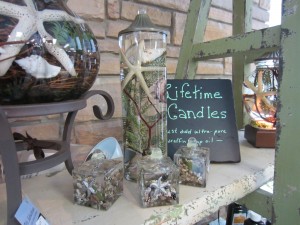 These gifts are available at
 Tre Sebastian just over the Bridge of Lions headed South. They have the most beautiful gifts here for everyone on your list. They  have a few cool gifts  for guys including the Grand Band Money Band. A classy replacement for the rubber band around his cash. They start at $40.00 for stainless steal and go up to $200.00 for Sterling Silver.  304 Anastasia Blvd, St Augustine, FL 
 (904) 824-0095
Tim's Wine Market on the Island are experts in picking out the perfect bottle. Here are three great options. From a Hostess gift to a gift for your best friend, you'll find it here.      128 Sea Grove Main St, St Augustine, FL
(904) 461-0059
 Lone Birch Chardonnay Yakima Valley Washington $14.  Crisp, dry and refreshing with vibrant acidity, a round mouth feel, and flavors of zesty citrus fruit with lingering nuances of apple and pear.
The Auctor, California $19.  Red blend of 35% Barbera, 18% Grenache, 17% Counoise, 14% Mourvedre, 9% Zinfandel, and 7% Tempranillo.  A nose of blueberry, raspberry and black currant jam oozes out the glass, made complex with hints of sage, white tea, dark leaf tobacco and dark chocolate.  In the mouth this wine shows a big pop of up-front fruit, then settles down into a smooth, soft glass of wine.
Pierre Moncuit Grower Champagne  France $59.  Known for steely elegance and minerality.
 Coastal Traders  –  56A San Marco Ave.
This store has unique gifts imported from Indonesia. They also have beautiful furniture.
We love the Jointed Animals, so cool.
For the creative one you love you can get a cute ceramic gift certificate at Puddy Mud in Davis Shores. There you can paint on a variety of beautiful ceramic pieces and create your own masterpiece. Another great idea is to bring in a special occasion bottle and have it melted into a cheese tray. 852 Anastasia Blvd. 904-810-5603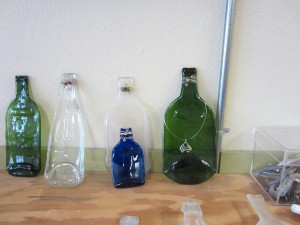 Spanish Dutch Convoy is a great place to go for gorgeous bags and stocking stuffers too. We love the quality of   the bags here. 58A  San Marco Ave. 904-808-8538  They have great Stocking Stuffers, wallets, coin purses, hair clips candles and more.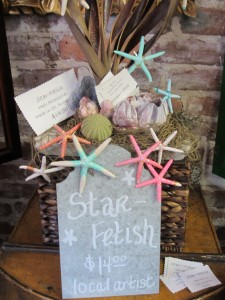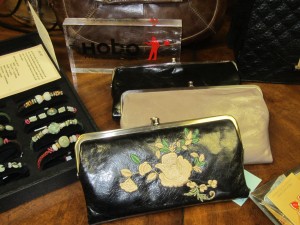 These gifts are from dhd Home.  We love the pad of paper placemats.  The candles smell divine in scents such as Balsam & Cedar and Citron & Basil. The Bla Bla Dolls are the cuddliest creatures we've seen this year. They even have something for the dog!
56 San Marco Ave.  904-547-2884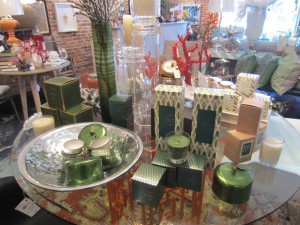 If you have a special someone in your life who loves to fish, we recommend a gift certificate for a fishing trip with Drum Man Charters. We think Capt. James is the best around.
  You can reach them at  904-687-9498          
  We asked Capt. James for some great fishing related gifts and here is what he had to say:
Drum Man Charters wrote: " A great stocking stuffer is my favorite soft plastic lure. Z-Man bait and they are sold at Avid Angler and West Marine. Gamakatsu hooks are also a great stocking stuffer. Most bait shops will carry them. I like Strike Zone in Jacksonville for just about everything . They have TBS jigs, Some great fishing reels. They carry my favorite fishing line, Spiderwire Invisibraid. It will increase your casting abilities greatly. If you are looking to buy somebody the ultimate Christmas gift, try out the Dragonfly Paddle Boards. Strike Zone also will have those in stock. If you have a fly fisherman that was good this year there is a shop in town called Saltwater Flytyers. They have everything that is needed to tie up any fly that we use in our area. Blackfly up in Jacksonville will carry all of the fly tackle. I love using my temple fork outfitters BVK rod and reel. And the best gift of all would be a gift certificate from Drum Man Charters. Whether they are young or old you will definitely receive a smile. Have a great Christmas."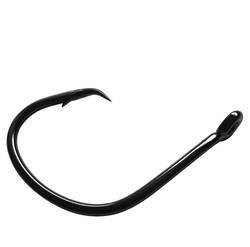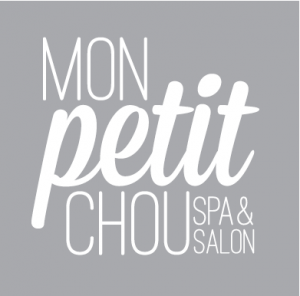 Know somebody who needs to relax? Give them the gift of health. Pick up a gift certificate for a massage by Kathleen Tanner. You can find her and her magic hands at Mon Petit Chou Spa & Salon out at the beach. We highly recommend her. She is the only one who can do deep tissue and have me relaxed at the same time. 1829 Old Beach Road, St Augustine 386-546-3102
Isabela's Fine Cigars has some great gifts to be had. You can get some mighty fine cigars there ranging in price from $9.95 – $32.95. Check out these other great gifts too.You can find them in the historic district at 19 Cuna Street. 904-824-3053
The Starving Artist has original & affordable art from over 50 different artists. You can find them at 28 Cuna Street in historic downtown. Check out some of these gift ideas. 
.
How about a great swing from Country Cottage. We love these swings for a bedroom or porch. So comfortable too. You can get them in a variety of patterns. They have great flags here too. You can find them on St. George Street. They are number 7o
All of these stores are local approved. We hope we have given you some new spots to find that perfect gift. We want you to relax and enjoy all that St Augustine and it's spectacular Christmas lights has to offer. If you are shopping for toys, check out Santa's Top 10 list here.