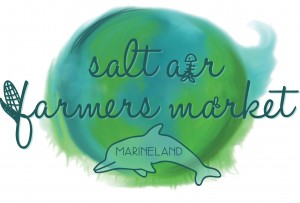 Every Sunday you will find a fabulous little farmers market at Marineland from 10:00AM- 2:00PM, year round. They have an average of 25-30 venders.  It's located at the Marina and offers plenty of parking. It's a great place for locals and tourists to pick up all of the essentials for a healthy lifestyle and a few treats as well.  Need a few souvenirs? You can find them here too.
They offer fresh bread & pastries, Greek food, homemade pasta & sauces, muffins, coffee, plants & flowers, popcorn, custom jewelry, homemade handbags, tide clocks, soap, fresh seafood, fresh produce, art, pet adoptions and much more! Check out the website for more information.  http://saltairfarmersmarket.com
Shop local!  Every dollar spent at the market generates $10 to our local economy.
Salt Air Market
101 Tolstoy Lane
Marineland Florida.