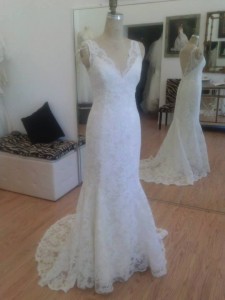 Saturday, September 27, 2014 from 3:00pm to 7:00pm
The 2014 Saint Augustine Wedding Expo is a first year event.  Salon Zellanova, Endless Possibilities Event Design LLC and the Pioneer Barn at Fort Menendez have partnered up to plan, and produce this bridal show.
Tickets are $10.00
Doors open at 3:00pm
The Expo will take place at the Pioneer Barn at Fort Menendez
259 San Marco Avenue
St Augustine, FL 32084
The founders of this event  said they felt that our event companies here in St. Augustine tend to get washed out in the big bridal expo's like Jacksonville, Orlando and Miami. Why not have an event here in our own city. This expo is a great way to help highlight all that St. Augustine has to offer in an intimate setting.  A setting that will allow Brides to really connect with local wedding vendors.  Many times  a Bride leaves these mega bridal shows and  has talked with 10 photographers, 7 cake decorators, 9 caterers and can't remember who is who.  It can be a very overwhelming experience for a bride.  This show will allow a bride to sit and relax with each vendor and not feel rushed or overwhelmed.
The expo will also have a cutting edge theatrical & inspiring fashion show!  the fashion shows will be a delightful addition to the bridal expo. The  fashion show director has created a fashion show that will entertain the audience as well as inspire them to think outside the box when it comes to dressing for their "big day."  This isn't just "say yes to the dress," this is say yes to the entire look!  One big element to the fashion show that will make it unique will be an introduction to each fashion line.  Dancing with Victoria, a local dance company has choreographed three different dances to be preformed before each line comes out on stage.
Vintage is in with many wedding themes, the first fashion line out is a Vintage Line sponsored by Daniel Thompson Bridals -"All About the Bride."  Let's not forget about the wedding night, the second line out will be Lengerie Line sponsored by Melissa's Intimates.  Last but not least, they will have the Bridal Line, sponsored by Daniel Thompson Bridals.
The fashion is a big part of the entertainment for the day, but the expo  will also have live music preformed by Sam Pacetti, Amy Hendrickson & Carol Emerson.  Let 's not forget about the signature drink bar that will be open from 3pm – 7:15pm and fun giveaways from each vendor.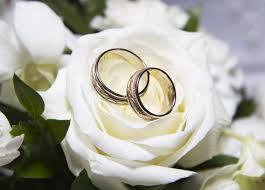 Vendors include:
Refinery Athletic Club, Coastal Creation, Westcott B&B, Perfect Pear, Bumpy Photography, Taylor Rental, Oh My Gosh Flowers, Goddess  Wedding Ceremonies, Banana Bread Clothing Comp. Lenders Photo Booth, A Step Above Catering, T Lovely Loos, T L Entertainment, Origami Owl, D'vine Cuisine, The Conch House, Kreation by Karen, The wedding Rental Company, Pin Puppy, St. Johns Illumination, LuLi's Cupcakes, Pioneer Barn, Endless Possibilities, Salon Zellanova, Melissa's Intimates, Daniel Thompson Bridals, VIP Entertainment, Film & Photo, St. Augustine Trolleys, Ripley's Trains, Independent Tour Company, It Works, Avon, Vows & Views, Quality Inn Historic, Passion Party w/ Lindsey, The Perfect Pour.
For tickets call (904) 824-8874
www.facebook.com/stAugWeddingExpo