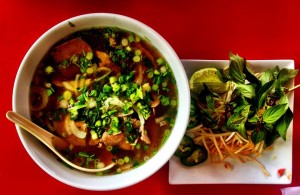 Do you love Vietnamese food? The Locals' Guide does for sure. St. Augustine has a brand-new restaurant in town serving up delicious Vietnamese food at a great price point. The owners are friendly, wonderful people who want to please you with their delicious authentic Vietnamese cuisine. If you like something a certain way, just ask!
They have classic appetizers such as eggrolls, vegetarian spring rolls, tofu spring rolls and shrimp spring rolls for $3.99. Their entrées include salads, such as chicken papaya salad or shrimp papaya salad for $6.59.
They serve up authentic  Vietnamese Pho soups. They are prepared with vermicelli noodles, mint, basil, cilantro, bean sprouts, green onion and a side of Asian sauces. You can choose beef, chicken, shrimp, tofu, or tripe for $6.99 – $7.99 – It's a huge meal. It's served with fresh herbs, sauce, and peppers, so you can flavor it to your liking. We had the beef noodle. We added some Thai basil and hot pepper to it and it was fantastic.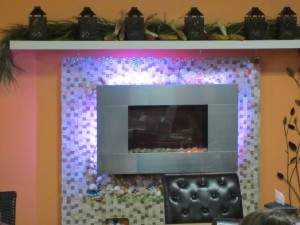 Speaking of fantastic, I had their famous dry noodle bowl. Mine came with beef, lettuce, shredded carrots and rice noodles with a delicious fish sauce on the side. I was in heaven. I love the clean flavors of this dish. This is a "local'  favorite and my favorite too. I can't wait to have this again. $7.99
They also serve up fried or white rice plates served with chicken, pork, beef, fish, or shrimp. We saw a few of them come from the kitchen and they look delicious. $6.99- $7.99
Another local favorite is their  Vietnamese "Banh Mi" Subs. They come in grilled chicken, grilled pork, grilled beef or of Vietnamese Cha Sub. They come with cucumber, carrot cilantro, green onion, crushed peanut, may have an pepper. $5.99
The prices on beer and wine are fantastic too. $2.75 for domestic and $2.95 for imports. Daft beer is a mere $1.95!
Not only do they serve up authentic Vietnamese food,  they also serve some American food  including breakfast served all day. You can choose from French toast, pancakes, bagel and cream cheese, egg and bacon muffin, breakfast burritos, omelets and a variety of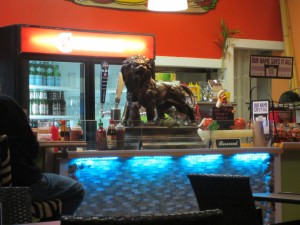 other choices priced in the range of $3.99 to $7.99.
If you are looking to grab an American-style lunch or dinner you can choose from one of their delicious salads, hamburgers and cheeseburgers and Atlantic fish wrap, a northern shrimp wrap or a California pork wrap. All priced between $6.00 – $7.00
The bistro is casual and inviting and the owners are so friendly and nice. It seems to be a locals favorite already by the amount of takeout orders being picked up the day I was having dinner. So go check them out and tell them  "The Locals' Guide" sent you.
They are closed on Sunday.
Monday they are open from 10:30 AM to 2:30 PM
Tuesday through Saturday. They are open 10:30 AM until 8 PM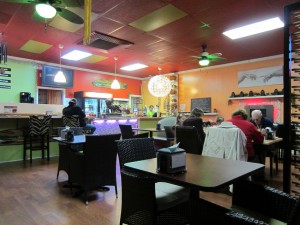 Saigon Pho Bistro
1935 A1A South – Anastasia Square, on the island at the 312 intersection in the same Plaza as the World Gym. They are at the end on the right.
St Augustine, FL
904-377-8899