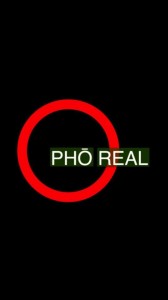 PHO REAL HAS CLOSED THEIR DOORS.
Pho Real Asian Fusion Restaurant has just opened its doors in Davis Shores!  Pho Real is a casual, fun, food focused pub serving up a variety of Asian small plates and Sushi.
We haven't tried the food yet but if you have, please leave us a comment and let us know what you think. We will update you with food reviews soon.
This new restaurant at the southern foot of the Bridge of Lions is based on the Japanese concept of Izakaya  style dining.  It has a very casual Asian pub style feel to it. The walls and décor are red & black and the table settings have an Asian simplicity to them.
Pho Real is offering an upbeat spot to enjoy  Sushi, Mixed Asian Small Plates, Pho, Beer and Sake.  They are open daily from 1 PM to 1 AM.  After 10 PM they offer a Sushi happy hour, a select menu of sushi for five dollars. they serve up $2.00 rolling rocks and $4.00  hot sake all day long.
Mixed Asian Small Plates
Pork Bao is a Chinese Plate -$6
2 soft pork buns with egg and sweet onion, served with a garlic chili sauce.
Ika Salad is a Japanese Plate -$6
Spicy Squid salad on a bed of Seaweed.
Pho Real Kimchi is a Korean Plate -$5
Sum Tum is a Thai Plate -$5
Green Papaya salad
Pho
Pho Real Beef – $9
Beef Pho, Brisket, Thai Basil, Bean Sprouts, Lime
Pho Real Veg -$7
Bean based Pho, cilantro,  carrot,  shitake
Sushi
They have a large assortment of sushi, ranging from $9-$12
Drinks
Hot Sake- $4 – $6
Beer -$2 -$4
Sake Libations-  $6
Pho Real is owned and operated by Jeanetta Salyer and Joel Stuart Strout.
They are located at 113 Anastasia Blvd, St Augustine, FL 32080
They are in the old Raw Martini Bar building.
(904) 325-5660