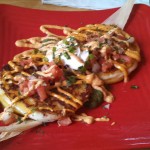 St. Augustine restaurants aren't always known to be consistent from day to day. However Mango's is the exception to this rule. Ask any local and they will tell you that the food at Mango's is exceptional every day. Mango's is located on A1A Beach Boulevard about a block from the beach. It has a fun, casual, friendly, Caribbean atmosphere and some of the best food in Saint Augustine.
If I had to pick some of my favorite things from the menu I would have to start with the Nachos. They are addicting! You can get them with jerk chicken, pork, shrimp or steak, I get the jerk chicken. They come with a fruit salsa or the signature dipping sauce and they have just the right amount of black beans and cheese.
If you're a Coconut Shrimp lover they have some of the best in town. I have friends that will order two and eat them as a meal. They are a hand battered shrimp rolled in a sweet coconut breading and served golden with mango colada sauce.
When it comes to burgers, nobody does it like Mango's. The Ultimate Island Burger would have to be my first choice. This burger is a work of art, it's addicting and delicious and I call it the desert burger because no burger should taste this good. It is probably one of Mango's top sellers and a local favorite. This hamburger is covered in an apricot honey mustard and then topped with Pepper Jack cheese, brown sugar,  jerk-rubbed bacon, beer battered onion rings, lettuce, and finally, fresh tomato. This is a seriously delicious burger with your choice of side for $10.99.
Now on to tacos. I am torn on a regular basis between the Tuna Taco and the Shrimp Taco. Mango Mango's tacos are in a class all their own and they deserve to be. I believe the shrimp is one of the local favorites but I still have to get up and cheer for the Tuna.  These tacos are about bringing together rich flavors. Seared, lightly blackened Ahi Tuna is served in flour tortillas with Pepper Jack cheese, fresh pico de gallo, and a dry cabbage mix that includes vegetables and cilantro. The taco is topped with Mango's signature Sante Fe sauce, the perfect complement. Served with one side for $11.49.
The Shrimp tacos – They call them Trevor's Chipotle Shrimp Tacos. When you hear chipotle, you may think spicy, but these tacos are simply a perfect flavor combination. They stuff two flour tortillas with the flavors of chipotle, cumin, and lime complemented by Cheddar and Monterey Jack cheeses, carmelized onions, and shredded lettuce. They top all of these flavors with their Mango's signature Sante Fe sauce for just the right amount of spice. Served with your choice of one side for $10.99
I saw the fish and chips go by the other day and almost fell off my bar stool. They serve a full pound of Haddock with fries and slaw for $13.99 when my husband doesn't order the Ultimate Island Burger he orders the Hawaiian Chicken Sandwich. This is one delicious sandwich. Grilled chicken breast, basted with pineapple, papaya and mango juices. Served pressed on sweet Hawaiian bread with provolone cheese, honey ham and a grilled pineapple slice with a side for $9.99.
Mango Mango's also has some unique and fun side dishes. They serve things such as fried plantains, sweet potato fries, yucca fries, tropical fruit salad, black beans and Caribbean rice all at reasonable prices or included with your dish.
Did I mention they have the best key lime pie that I have yet to find in St. Augustine. I have spent many holidays trying to re-create this masterpiece!  If you go, save room for a piece, you won't regret it. The only thing you will regret is splitting it.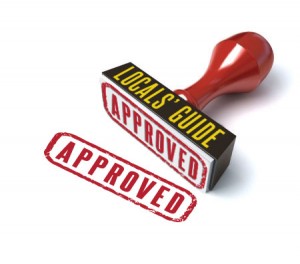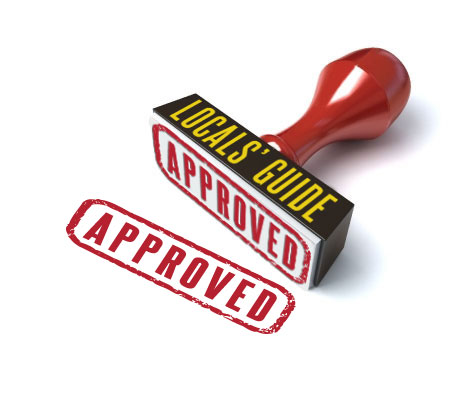 Mango Mango's Caribbean Grill and Bar
700 A1A Beach Blvd St Augustine, 32080
(904) 461-1077