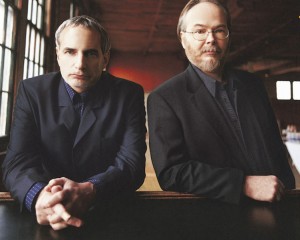 September is here with great music and the festival season has started as well. At this time of year many places are now on their fall schedule, so you won't see live music every night of the week at your favorite spot. Just check our listing for who is playing where in St Augustine. We'll let you know each week what you can find around town. This week you'll have a bit of fun out at St Augustine Beach or you might even watch the re-enactment of Pedro Menendez's founding of St Augustine. We list it all below. Find your favorites or try something new this weekend. We try to get as much information on the different bars, pubs and taverns around St Augustine so that you can find just what you are after. Let us know if your favorite is not listed and we'll see what we can do to get it for you. Send your emails to miabain173@gmail.com
Don't miss Steely Dan this Sunday at the St Augustine Amphitheater Gates at 5:30pm & Show at 7:00pm
Music isn't the only entertainment out there when September rolls around. We'll also let you know where to find your favorite football games and other sporting events as well. Watch for that list coming soon.
The re-enactment of the Founding of St Augustine will take place on Saturday, September 7 from 10am – noon. It will start with the landing of Pedro Menendez de Aviles on our shores at the Mission of Nombre de Dios. There will also be a Mass of Thanksgiving, a grand procession and a performance of a scene from Lope de Vega's"The New World Discovered by Christopher Columbus by Florida Living History Inc.'s Theater with a Mission group.  FREE
Check out the first Blues, Brews and Bar-B-Q fundraising event brought to you by the Good Samaritan Wildflower Clinic. Saturday, September 7 from 4-9pm. The even will be held at the St Augustine Boating Club.  Admission is by reservation only and reservations are limited.
$35 for adults and $15 for accompanied children 12 and under, and accompanied children 6 and under will be admitted free. Reservations are tax deductable as a charitable donation.
Music featuring JW Gilmore and the Blues Authority.
Barbecue provided by Gypsy Cab Company. A barbecue dinner with ribs and chicken, corn on the cob, beans, cole slaw, and soft drinks is included with the reservation donation.
A variety of beer will be available as well.
To purchase reservations, visit the Good Samaritan Wildflower Clinic website, www.goodsamstaug.org, or call 829-1962.
FREE MUSIC!
Out on St Augustine Beach at the pier on Wednesday, we have Music By The Sea featuring ET Swing is offering up some Cool Jazz with By Design Catering Co. providing your food selection. Food is always below $10. Music is from 7-9pm. The Free Concerts in the Plaza are now over for this year. But, oh my goodness is there some free music around St. Augustine for you … just check it out below!
St. Augustine Beach Sculpture Garden Concert -Sunday, September, 8th- Have a picnic in the park and enjoy live music and the Sculpture Garden from 4 – 6 p.m.  Admission is free.   2300 A1A South, St. Augustine Beach 904-824-4483
www.st-augustine-sculpture-garden.org
Here's this weeks "Locals" Lineup of great music and other happenings in and around town!
Vilano Beach / Old Town St Augustine / The Island (Anastasia Island)
Wednesday, September 4, 2013

Music By the Sea Concert Series: ET Swing (Jazz) with food by By Design Catering Co., St Aug Beach Pier, 7-9
Ann O'Malley's, 23 Orange St – Brent Byrd (Acoustic) 8:30pm
Bar with No Name, 16 S. Castillo Dr – Whiskey Wed $2.75 Jack, Jameson, Jim & 7 – Aaron Esposito(rock, alternative) 9:30 – close
Café Alcazar, 25 Granada St – Greg Pieper (piano) 12pm – 3pmHurricane Patty's, 69 Lewis Blvd – Chubby McG (blues, country rock, island) 4:30pm
J.P. Henley's, 10 Marine St – Ladies Happy Hour from 6-9! 43 select wine, sangria and draft pints.
Jackson's Garage Bar, 223A W. King St – Mid week madness!! $3.50 craft cans 7pm- close and $1 off pizza pies
Mi Casa Café, 69 St George St – Dewey Via (classic rock, classic country, southern rock) 12noon-5pm
Milltop Tavern & Listening Room, 19.5 St George St – John Dickie (Acoustic) 1pm; Greg Ruggiero (Americana, Folk) 5pm; Todd & Molly Jones (Lyrical Americana) 9pm
O.C. White's, 118 Avenida Menendez, Gary Campbell (acoustic) 6:30-10p
Panama Hattie's, 361 A1A Beach Blvd, Falling Bones-Woodstock Wednesday (rhythm and blues)  5:30pm
Scarlett O'Hara's, 70 Hypolita St – Trivia 7-9pm Chase Rideman (Funk, HipHop, Soul, R&B) 9pm-close
Stogie's Cigar Bar & Listening Room, 36 Charlotte St – Caleb Joye (country, rock, pop) 8:00pm
Tropical Tradewinds Lounge, 124 Charlotte St – Jim Carrick (folk) 1-4:30p, Mark Hart (60s, 70s, Jimmy Buffett) 5pm, Matanzas (Southern rock) 9:00p
World Famous Oasis, 4000 A1A S. – Closed for Cleaning
Thursday, September 5, 2013
A1A Ale Works, 1 King Street – Billy Buchanan (soul, funk, rock) 8:00pm
Ann O'Malley's, 23 Orange St – Trivia Night with Gina 7:00pm
Barley Republic, 48 Spanish St – Irish Seisuin – A Night of Traditional Irish Music – $3 Harp & Guiness
The British Pub, 213 Anastasia Blvd, Karaoke nightly 9pm
Café Alcazar, 25 Granada St – Greg Pieper (piano) 12pm – 3pm
J.P. Henley's, 10 Marine St – Kill The Keg Thursday – $2 select pints 7pm 'til it's gone.
Jackson's Garage Bar, 223A W. King St – Movie night- free pop corn and $2 tall boy Rolling Rocks and $2 Bud light drafts
Johnny's Restaurant & Bar, 3009 N. Ponce de Leon Blvd – Rockers & Rock Band Jam with Fre Gordon, Smokin' Joe & Derek White 9pm
Mardi Gras, 123 San Marco Ave – Ladies' Night with DJ Rob Swagger
Mi Casa Café, 69 St George St – Dewey Via (classic rock, classic country, southern rock) 1-5pm
Milltop Tavern & Listening Room, 19.5 St George St – Nathaniel Good (Acoustic) 1p; David Dowling (Folk) 5p; Aaron Esposito (rock, alternative) 9p
O.C. White's, 118 Avenida Menendez, Bob Patterson (Americana Acoustic Roots) 6:30-10p
Panama Hattie's, 361 A1A Beach Blvd, The Boston Connection (Jazz)  5-8pm  DJ Gibz and DJ CEP 10p
Prince of Wales Pub, 54 Cuna St – Amy Hendrickson (folky soul) 5-9
Spy Global Cuisine & Lounge, 21 Hypolita St – Go Get Gone (Rockabilly) 6pm
Stogie's Cigar Bar & Listening Room, 36 Charlotte St – Jim Johnson  (jazz) 8pm
Tropical Tradewinds Lounge, 124 Charlotte St – Open Mic 5pm, Matanzas (Southern rock) 9:00p
World Famous Oasis, 4000 A1A S. – Closed for Cleaning
Friday, September 6, 2013
A1A Ale Works, 1 King Street – William Sklar (blues) 8:00pm
Ann O'Malley's, 23 Orange St – The Sweetest Punch(folk/bluegrass/americana) 8:30pm
Bar with No Name, 16 S. Castillo Dr – Carl and The Black Lungs (cover band) 9:30 – close
Barley Republic, 48 Spanish St – Pat Murphy (Irish) 6-10pm
The British Pub, 213 Anastasia Blvd, Karaoke nightly 9pm
Café Alcazar, 25 Granada St – Greg Pieper (piano) 12pm – 3pm
Conch House, 57 Comares Ave – Brad Newman (acoustic)  4-8pm; Jerry Melfi (Island) 8p-midnight
Creekside Dinery, 160 Nix Boatyard Rd – Driftwoods (Bluegrass, Swing, Oldtime and Folk) 5:30p
Jackie Knight's Comedy Club at Gypsy Cab Corner Bar, 828 Anastasia Blvd – Open Mic (comedian) + more 8:30pm
Jackson's Garage Bar, 223A W. King St – It's Fiesta Friday!! $3 Corona & Corona light; $3 ea. Mexican pizza sliders; 6″ flour tortillas 2-4-$5 **Try our famous Sombrero pizza pie. Best thing outside of Mexico!!
Mardi Gras, 123 San Marco Ave – Karaoke Dance Party with DJ Robby 9pm
Mi Casa Café, 69 St George St – Bo Griner 1-5pm , Dewey Via 6 -10:30pm
Milltop Tavern & Listening Room, 19.5 St George St – Nathaniel Good (Acoustic) 1pm; Bob Patterson(Americana AcousticRoots) 5pm; One Plus One (acoustic duo) 9pm
O.C. White's, 118 Avenida Menendez, Gary Campbell (Acoustic) 6:30-10p
Panama Hattie's, 361 A1A Beach Blvd, Vinny Jacobs (classic rock, classical, Latin guitar) 5p; Trivia with Troy-Trivia Nation 7-9pm Downstairs; Dj.CEP 10pm-2am Upstairs; No Cover Charge
Prince of Wales Pub, 54 Cuna St – Katherine Archer (Acoustic) 5-9
San Sebastian Winery "Cellar Upstairs", 157 King St. – The Committee Band (R & B, Blues, Rock and Motown) 7-11pm
Spy Global Cuisine & Lounge, 21 Hypolita St – Jesse Cruce (acoustic)7pm
Stogie's Cigar Bar & Listening Room, 36 Charlotte St – Trio of Boom (Acoustic) 8pm
Taberna del Caballo, 37 St George St, Fermin Spanish Guitar (Spanish Guitar) 8pm – midnight
Tropical Tradewinds Lounge, 124 Charlotte St –Mark Hart & Jim Carrick (60s, 70s, Jimmy Buffett) 5pm, Blistur (Rock) 8:30p
World Famous Oasis, 4000 A1A S. –  Ron Perry Connection (acoustic) 7-11:30
Saturday, September 7, 2013
The Blues, Brews and Bar-B-Q Fundraiser featuring JW Gilmore and the Blues Authority.  See all information at top of this page.
A1A Ale Works, 1 King Street – William Sklar (blues) 8:00pm
Ann O'Malley's, 23 Orange St –Strumstick (old folk and traditional pub songs) 8:30pm
Arnold's Lounge, 3912 N Ponce de Leon Blvd – Hooch (Southern Rock, Rock, Country) 9:30pm
Bar with No Name, 16 S. Castillo Dr – Dirty Pete (cover band) 9:30 – close
Beaches at Vilano, 254 Vilano Rd – Chubby McG (blues, country rock, island) 1p; Billy Buchanan(soul, funk, rock) 5pm
The British Pub, 213 Anastasia Blvd, Karaoke nightly 9pm
Café Alcazar, 25 Granada St – Greg Pieper (piano) 12pm – 3pm
Conch House, 57 Comares Ave – Jimmy Parrish Band (Buffett Tribute Band) 3pm; Alex & Jim (island) 7:30pm
Creekside Dinery, 160 Nix Boatyard Rd – Silver Lake Drive (soul, rock) 5:30p
Jackie Knight's Comedy Club at Gypsy Cab Corner Bar, 828 Anastasia Blvd – Jamie Morgan with Chase Holiday (comedian) 8:30pm
Jackson's Garage Bar, 223A W. King St – Happy Hour pricing all day
Local Heros Café, 11 Spanish St – Derryck Lawrence (soul, jazz, rock, dance) 3pm
Mardi Gras, 123 San Marco Ave – Grapes of Roth (Rock) 9pm
Mi Casa Café, 69 St George St – John Winters (easy listening, classic rock) 1-5pm; Dewey Via (classic rock, classic country, southern rock) 6 -10:30pm
Milltop Tavern & Listening Room, 19.5 St George St –Mike Lagasse (Acoustic) 1pm; Greg Ruggiero (Americana, Folk) 5pm; One Plus One (acoustic duo) 9pm
O.C. White's, 118 Avenida Menendez, Rob Peck (Blues, rock) 6:30-10p
Panama Hattie's, 361 A1A Beach Blvd, Seth & Jeff (of Catfish Jones) 5p; Live Band 7-9pm Downstairs; Dj.CEP 10pm-2am Upstairs; No Cover Charge
Prince of Wales Pub, 54 Cuna St – Chelsea Saddler (blues, acoustic, folk) 5-9
San Sebastian Winery "Cellar Upstairs", 157 King St. – Deron Baker (Acoustic) 2-5pm; The Committee Band (R & B, Blues, Rock and Motown) 7-11pm
Spy Global Cuisine & Lounge, 21 Hypolita St – Colton McKenna (Acoustic) 7pm
Stogie's Cigar Bar & Listening Room, 36 Charlotte St – The House Cats (Jazz) 8pm
Tasting Room, 25 Cuna St – Fermin Spanish Guitar Trio (Spanish Guitar) 7:30pm -11:30pm
Tropical Tradewinds Lounge, 124 Charlotte St – Elizabeth Roth (folk, rock, country) 1-4:30p, Mark Hart  (60s, 70s, Jimmy Buffett) 5pm, Blistur (Rock) 8:30p
World Famous Oasis, 4000 A1A S. – Ron Perry Connection (acoustic) 7-11:30
Sunday, September 8, 2013
Steely Dan – St Augustine Amphitheater Gates at 5:30pm & Show at 7:00pm
Ann O'Malley's, 23 Orange St – Sports and Beef on Weck!
Barley Republic, 48 Spanish St – Pat Murphy (Irish) 4-8pm
Beaches at Vilano, 254 Vilano Rd – Rob James (Acoustic) 1pm; Michael Jordon (pop, accoustic) 4-8p
The British Pub, 213 Anastasia Blvd, Karaoke nightly 9pm
Conch House, 57 Comares Ave – Reggae Sunday with Soulo Lyon (Reggae) 3-7pm
Creekside Dinery, 160 Nix Boatyard Rd – Henry Jo (acoustic) 5:30p
Hurricane Patty's, 69 Lewis Blvd – Chubby McG (blues, country rock, island) 4:00pm
Jackson's Garage Bar, 223A W. King St – starting September 29 come join us for football Sunday night game. Doors open @ 6pm Draft specials all night
Mi Casa Café, 69 St George St – Dewey Via & Chris McVey 3-7pm
Milltop Tavern & Listening Room, 19.5 St George St – Colton McKenna (Acoustic) 1pm; Alex & Jim (acoustic) 5pm;
O.C. White's, 118 Avenida Menendez, Amy Hendrickson (folky soul) 6:30-10p
Panama Hattie's, 361 A1A Beach Blvd, Raggae Sunday 9pm Live Raggae Band 10p Downstairs; Donnie Brazile 4-7  No Cover
Prince of Wales Pub, 54 Cuna St – Chelsea Saddler (folky soul) 5-9
San Sebastian Winery "Cellar Upstairs", 157 King St. – Vinny Jacobs (Acoustic) 2-5pm
Stogie's Cigar Bar & Listening Room, 36 Charlotte St – Willow-Wacks (Acoustic) 9pm
Tropical Tradewinds Lounge, 124 Charlotte St – Keith Godwin & The Rio Grand Band – 1-4:30p, Just Wade 5pm, Matanzas 8:30p
World Famous Oasis, 4000 A1A S. – NFL Football All Day

Monday, September 9, 2013
Ann O'Malley's, 23 Orange St – 50% off food & drink for Military, EMT, Firefighter, Law Enforcement, Teachers 7:00pm
Arnold's Lounge, 3912 N Ponce de Leon Blvd – Karaoke  with DJ Robby St. John at 9:00pm
The British Pub, 213 Anastasia Blvd, Karaoke nightly 9pm
Café Alcazar, 25 Granada St – Rick Kuncicky (acoustic) 12pm – 3pm
Chianti Room, 60 Charoltte St – Fermin Spanish Guitar Trio (Spanish Guitar) 3pm-6pm
J.P. Henley's, 10 Marine St – Trivia Night ($100 in giveaways)
Jackson's Garage Bar, 223A W. King St – $2 PBRs, Miller High Life 16oz cans, Bud Light drafts & $1 off cans 7p-close Monday Night Football!
Mi Casa Café, 69 St George St – Smokin' Joe (Acoustic/folk/rock) 1-5pm
Milltop Tavern & Listening Room, 19.5 St George St – Aaron Esposito (rock, alternative) 1:00p; Katherine Archer (blues, jazz, folk, rock, country) 5:30p; David Strom  (acoustic) 9p
O.C. White's, 118 Avenida Menendez, Mike Howard (acoustic folk classic rock) 6:30-10p
Prince of Wales Pub, 54 Cuna St – Amy Vickery (rock, acoustic, folk) 3-7
Scarlett O'Hara's, 70 Hypolita St – Karaoke 9pm
Stogie's Cigar Bar & Listening Room, 36 Charlotte St – Sam Pacetti (acoustic folk, Americana) 9pm
Tropical Tradewinds Lounge, 124 Charlotte St –Mark Hart 5pm, Matanzas 8:30p
World Famous Oasis, 4000 A1A S. – Monday Night Football
Tuesday, September 10, 2013
Ann O'Malley's, 23 Orange St – Open Mic Night with Smokin' Joe  8:00pm
The British Pub, 213 Anastasia Blvd, Karaoke nightly 9pm
Café Alcazar, 25 Granada St – Rick Kuncicky (acoustic) 12pm – 3pm
J.P. Henley's, 10 Marine St – $3 Guinness Pints from 4-7pm
Jackson's Garage Bar, 223A W. King St – Dart league night & $2 Tuesday Specials: $2 Bud Light Drafts, PBR tall boys, Miller High Life tall boys & $1 off craft drafts on tap.
Mi Casa Café, 69 St George St – Ivan Smith 1-5pm
Milltop Tavern & Listening Room, 19.5 St George St – David Dowling (Folk) 1pm; John Dickie (Acoustic) 5pm; Donny Brazile (country, rock) 9pm
O.C. White's, 118 Avenida Menendez, Mike Howard (acoustic folk classic rock) 6:30-10p
Stogie's Cigar Bar & Listening Room, 36 Charlotte St – Sidepocket (Acoustic) 9pm
Tropical Tradewinds Lounge, 124 Charlotte St –Mark Hart 5pm, Matanzas 8:30p
World Famous Oasis, 4000 A1A S. – Chris C-4 Man (modern rock) 5-8:30pm; NFL Football @ 8:30pm
Contributed  by Mia Bain
St Augustine Historic Walking Tours, LLC
904.392.7137
www.StAugustineHistoricTours.com