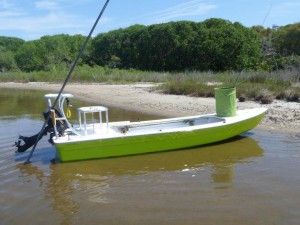 There is a chill in the air. It must be November. The fish are starting their transition from eating mullet to switching to crab and shrimp. The beginning of November will have the last of the mullet run. It started with the finger mullet in October and by the middle of November the last of the big roe mullet will be heading south for the winter. The water temperature is in the high 60s. It will be dropping in the next few months with every passing cold front.
With the drop in temperatures the fish have started to move around. The winter species such as Blackdrum and
Sheephead have started to show up in the creeks. Fish the deeper holes in the creeks or around structure or docks. Use a fiddler crab or a shrimp on a jig-head or fish finder rig to tempt these fish. Don't be surprised if a nice redfish finds your bait as they will also be in the same locations.
Another species that prefers cooler water is the spotted sea trout. These fish love the water temperature in the 60s. Look for these fish along the deeper drops of the ICW or the holes around oyster beds in the creeks. I prefer using artificial lures to target trout. My favorite set up is a Z-Man paddlerz soft plastic on a 1/4 ounce jig-head. I also downsize my tackle in the winter time. I rig my reels with 10 pound Spiderwire and use 15 pound fluorocarbon leaders.
The last two years we have had mild winters and the water has only dropped into the mid-50s. These higher temperatures have helped our local snook population rebound. In the last few months there have been a decent number of reported Snook catches in our area. I have not heard of any keeper size Snook but many are in the lower 20s". If we have another mild winter expect to have a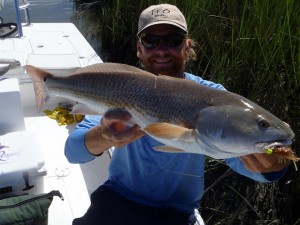 good summer next year for these exciting game fish.
With all of these species the key is to fish your bait slowly. A fish's metabolism slows with the cooler water so it takes them a while to eat your bait. Wait until your line comes tight before you set the hook.
This is a great time of year to get out on the water. Try to fish the days between the cold fronts, if possible. The fish are extremely hungry and the waterways are a lot less crowded this time of year. Put on a jacket and hat and enjoy our natural coastal environment. An added feature this time of year is enjoying the Nights of Lights from the Intracoastal. You will get a whole different view from the water.
Until next report, tight lines.
Thanks,
Capt. James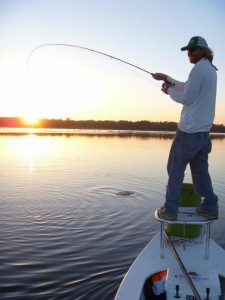 www.facebook.com/drummancharters
Contributed by Capt. James Dumas
Inshore flats fishing – Drum Man Charters- www.drummancharters.com
 -904-687-9498