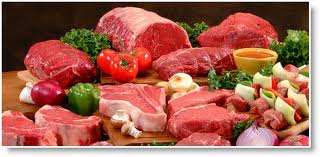 We are very excited about the newest addition to Saint Augustine's Restaurant Scene.
Centro Restaurant & Piano Bar is now open.
Centro Restaurant and Piano Bar will really round out the restaurant choices here in town.  We have needed a great steakhouse for a very long time. Centro is located in the heart of the historic district at the corner of King and Aviles Streets in St. Augustine FL
Centro will be serving lunch and dinner.  A quick peek at the dinner menu revealed that they will be serving Midwestern corn fed black angus beef, aged four to six weeks with a variety of signature sauces.  The menu had our favorite cuts on it. New York Strip $28.00, Filet Mignon $32.00, Rib eye Steak $32.00 and a Braised Lamb Shank entrée that looked fabulous! They will be serving a variety of other meat dishes as well, if beef is not your thing.
I love the interior. It has some beautiful stonework and a large bar area to provide a great spot to socialize while you are waiting for a table or to grab a bite to eat.
We stopped in during the Nights of Lights ceremony for a few beers. The service was first class and the piano player was extremely talented.
They are serving beer and wine at this point. I believe they have to wait 90 days for the liquor license.
We will keep you posted on reviews of the food and other updates.
We are really looking forward to reviewing these steaks.