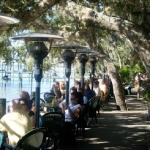 Why is Cap's on The Water a Top pick  for Family and Friends?
The Atmosphere. The Perfect Mix of Water Views, Spectacular Sunsets, Majestic Oaks Draped in Spanish Moss Swaying in the Gentle Breeze and Great Food and Drink.
Located between Saint Augustine and Ponte Vedra, you will find a gem of a restaurant on the Inter-Coastal Waterway. Caps is well known for its award-winning wine selection of over 400 wines – but I'll take the "Goombay Smash". They make the famous St Augustine signature drink better than most – a delicious concoction of Rums, Brandy and fruit juice.
I'm a fresh catch girl – I always choose one of their signature dishes with one of the many fresh catch of the day selections. For an appetizer, I go for the peel and eat steamed Mayport shrimp – fresh and yummy. The Catch Manchengo, served with your choice of fresh catch, mashed potatoes with balsamic and honey marinated cherry tomatoes and a Manchengo Broth, is my husband's favorite entrée. I like my catch lightly blackened – Grouper,  Snapper or Triggerfish are a few of the choices I tend to lean towards. I have it with grilled asparagus and mashed potatoes.
If you go for lunch, the Blackened Fish Tacos and Fish Sandwich are "the  bomb"!  The three bean salad as a side dish is a refreshing and delicious change from slaw.
Cap's on the Water, Is All Things to All People. If you Are a kid or just a kid at heart, they have an enticing beach with a bent old Cedar tree to climb and daydream in. There are a few resident ducks to watch and a small neighborhood dog who thinks "every day" is Mardi Gras as he runs down the beach under the deck saying "THROW ME SOMETHING MISTER"!  The outdoor bar is a beautiful garden overlooking the water, complete with a cozy fire pit for the chilly nights, planted with exotics and dotted with water features and fountains. It will lure you in and envelop you like no other spot in Saint Augustine.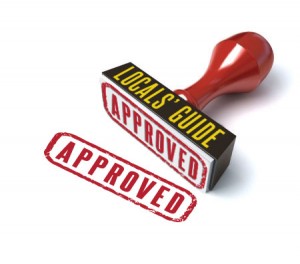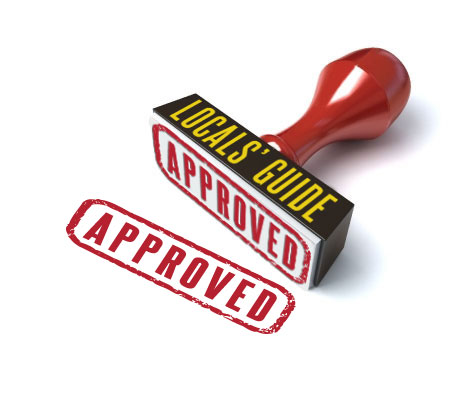 As for dessert my friends, I'll have the Goombay Smash. Again