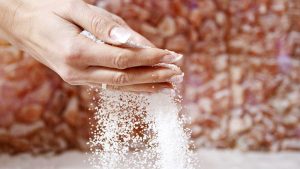 Now there's a new way to live the salt life in St Augustine, FL. Check out LaCURA's new salt room that recently opened on the island  just over the Bridge of Lions.
My mom has been raving about the benefits of salt therapy. She suffers from asthma and swears salt therapy has brought her relief. She has been visiting a salt room in Connecticut and keeps asking me to check it out on my next visit. I was thrilled when I heard a salt room was opening in Saint Augustine. The pollen in Florida is at yet another peak and my allergies are going strong. Move over
Claritan, I'm trying salt therapy.