We are constantly asked the question, "what is the cleanest nail salon in St. Augustine?"
While the spas on our list are clean, we wanted to give you an option for a doctor owned nail spa.
Medi Nails & Spa is all about your safety and health!
I recently went in for a manicure and pedicure to check them out for the Locals' Guide readers. I was really impressed with Medi Nails and Spa. They are owned and operated by a doctor, but they still have a very relaxing spa like atmosphere. I loved the fact that they have cozy little private rooms for your manicure and pedicure and there is no overwhelming smell of acrylics as they only do natural nails. From start to finish, they go above and beyond in cleanliness and safety. All instruments are sterilized in an autoclave for starters and individually packaged just for you. The nail files and buffers are new and only used on you. They are wrapped up separately to keep them sterile until you are ready for your service. You can even take them home with you if you wish to. The foot baths have disposable liners for added safety and your feet are soaked in a cleanser and softening solution that goes quickly to work on dry cracked skin.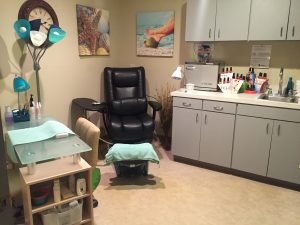 I never get a manicure because I get nervous about getting my cuticles cut. A family member once had a horrible nail infection from a walk-in salon. I decided to let Medi Nails and Spa trim them knowing I was in good hands. I was glad I did! After months of throwing pottery, I couldn't believe what a difference it made. The soak that you put your nails in is infused with vitamin C and minerals and leaves your skin bright and your nails white.
As for the pedicure, I went for the Ultimate Pedicure for an extra $5.00. They apply a hydrating or pumice mask on your feet and warm booties. My feet haven't felt that smooth in years. If you have a problem with your  feet you need to address, you can go for the Footlogix Pedicure. This is a special line of products for fungus, diabetes or severe dry skin. The line has 10 different treatment mousses that absorb quickly with no oily residue that treat different problems, even sweaty feet.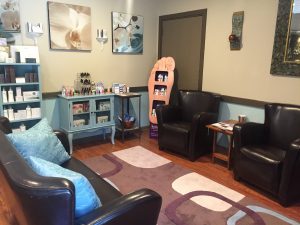 They also provide artificial toe nail replacements. Unlike acrylic, it's made of a material that is sterile, antifungal and flexible. Now you don't have to wait for your nail to grow back to wear flip flops again.
If you or a family member have health issues and are housebound they will make house calls. Each technician has advanced training in afflictions like diabetes, fungus and skin ulcers and can work with patients with dementia.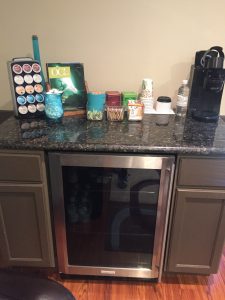 Medi Nails & Spa also offers facials, waxing and massage along with their nail services.
They offer a monthly VIP Membership for $59.99 a month. Membership includes one signature service every month, a 15% discount on additional services, family sharing and a 10% discount on retail products.
You can check them out at www.medinailsandspa.com
1 St. Johns Medical Park Drive
St. Augustine, FL 32086
904-342-5948