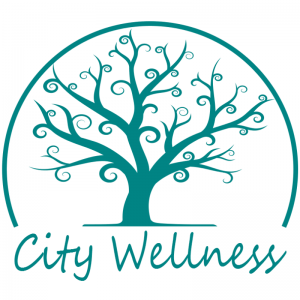 Anyone wanting to relax and get pampered at a spa always thinks about getting a massage. Have you ever thought of relaxing by getting a facial? I have always been torn between the two. I love a great massage, but nothing relaxes me in the same way as a facial. I love how clean my face feels and how my skin glows afterword. I recently went to City Wellness Spa to get a facial and was blown away by the experience. Christine Servello was my esthetician and I chose to get the Acme/hormonal facial listed on the spa menu. This deep cleansing facial combats bacteria, reduces inflammation, soothes irritation, and aids hydration. It is a 60 minute facial for $85.00 and was worth every penny. St. Johns county residents can get a 10.00 discount off of their first spa service at City Wellness.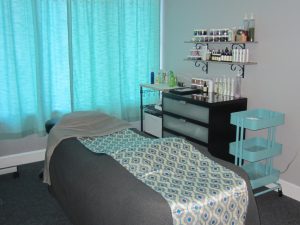 I had been suffering from a lot of breakouts along with dry skin lately and I decided it time to put it in the hands of a professional, since I wasn't having any luck with the dermatologist. Christine graduated from the Christine Valmy International School of Esthetics in NYC in 1998. She is a fantastic esthetician and she focuses on healing the skin with organic products and natural therapies. City Wellness offers an extensive list of facials on the spa menu including an anti-aging facial, a pear and poppy seed polishing micro-derma-brasion facial, facial enzyme exfoliation and customizable facials to meet your specific needs. They do facials for men too.
My skin needed a little of everything that day. It needed decongestion, moisture, exfoliation and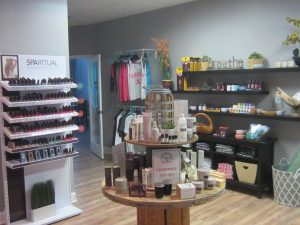 extractions done. I was definitely in the right place and in the right hands with Christine Servello. The products used on me really agreed with my skin. They use only Eminence handmade organic skincare from Hungary. Every esthetician  I've ever visited does a facial a little differently, but Christine really knew how to do a fabulous facial with extractions and get me into a deep relaxation at the same time.
She started out cleansing my skin thoroughly to remove every trace of makeup and oil from my face. She used Calm Skin Chamomile Cleanser,  a calming cream cleanser for sensitive skin prone to redness. Chamomile, arnica and rosemary soothe skin while gently removing impurities. Cruelty-free and formulated without parabens, sodium lauryl sulfates, synthetic dyes, petrochemicals, animal by-products, phthalates, GMOs and triclosan. She rinses your skin in between different treatments with tea infused water that is   loaded with antioxidants and smells fabulous.
After cleansing my skin thoroughly, she did a light skin brushing that exfoliates your skin gently as it polishes. She steamed my skin and treated it with a glycolic mask to ready it for extractions. This in turn made the extraction process painless and quick and she did a great job at removing the impurities from my pores.  She then continued with a series of masks from Eminence organics such as the Blueberry Soy Repair Masque,  a revitalizing, moisturizing and age-defying masque for mature, dry, dehydrated, sun-damaged or devitalized skin.
Key Ingredients in this masque that make it special are:
Blueberry Juice & Pulp: high in antioxidants and phyto-nutrients
Non-GMO Soy: rich in isoflavones and vitamin B
Shea Butter: calming and moisturizing
Raspberry Juice: vitamin C and phyto-nutrient rich
Bramble Juice: high in vitamin A, vitamin C and antioxidants

Calendula Oil: antioxidant; soothing

Biocomplex™: a booster of antioxidants, vitamins, Coenzyme Q10, and Alpha Lipoic Acid to reduce the appearance of wrinkles and improve the appearance of skin.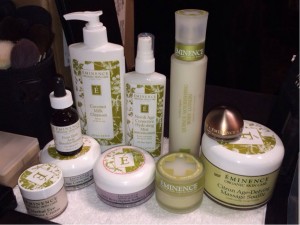 I loved the way this felt and smelled. It just smelled so healthy and clean and sent me deeper into a state of relaxation.
Christine's massage of my head, face and neck were beyond wonderful. She truly is a gifted  esthetician.  This deeply relaxing facial had many steps in the process with a variety of incredible organic products, too many to list here.  Each and every one of them was a wonderful experience and was customized just for my skin.  When my facial was done and I looked in the mirror, I was thrilled at how my skin glowed.  You could not tell I had just had extractions done  and my skin looked clear, moisturized and firm. I was completely relaxed and rejuvenated and looking forward to my next facial.
So if your looking to relax in a delightful way, try a facial at City Wellness.  It's the perfect place to relax and renew.
120 Sea Grove Main Street, St Augustine, FL 32080
(904) 671-2860