It's that time of the year again! If you're a fireworks junkie like I am, then you can't miss the Fireworks over the Matanzas!
The event starts at 6 PM on the 4th of July. There will be a band  at the Plaza for a two-hour show. If you like live music, then the Plaza is the place to be.  They will also be performing some patriotic tunes to keep it festive. It's free to attend, you may want to bring a blanket or a chair.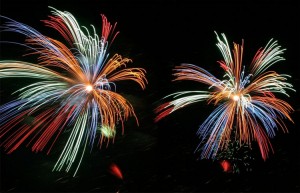 The fireworks start at 9:30PM, they will last about 20 minutes.  The show is choreographed to music that can be heard all along the Bayfront, from the Fort to the bridge.
The lawn of the Fort is a great place to watch them. It's a good spot to bring a cooler and a picnic too. Read More→