The Corazon Cinema and Café celebrates its grand opening Friday, September 26th, 2014. I think it will be a big  star here in Saint Augustine.
The Corazon Cinema and Café is located at 36 Granada Street, in historic downtown St. Augustine (formerly known as "Pot Belly's Theater.") 
This Drafthouse style cinema will feature Sundance film festival style films 7 days a week starting at 7:00 pm. They will also be serving up lunch from 11:00 – 3:00 and other goodies all day long.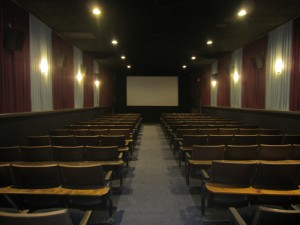 I spoke with  the owner of the Corazon, Karla Wagner the day I stopped in. She was delightful to meet with and her passion for the renovation of this historic theater really shined through. Her goal is to create an art house with eating, drinking and entertainment, all in one great spot. They are all about community here too. They have all ready committed to hosting some of the films for the Saint Augustine Film Festival in January, 2015. Read More→